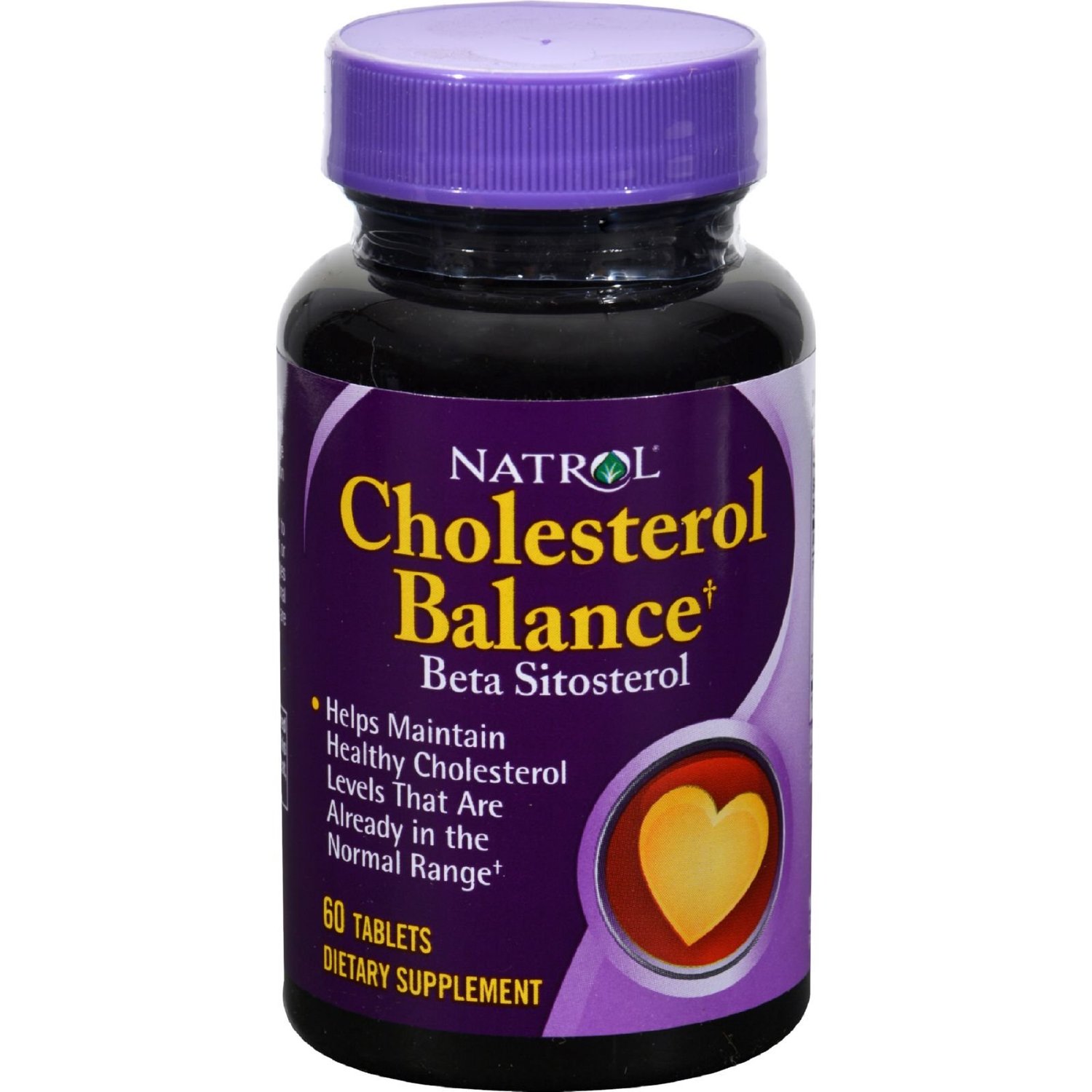 รหัส : 034197
จาก 550.00 บาท ลดทันที 100 บาท
ราคา 450.00 บาท
Natrol Cholesterol Balance Beta Sitosterol 60 Tablets
Natrol Cholesterol Balance Beta Sistosterol ผลิตภัณฑ์คุณภาพสูง จาก Natrol บริษัทที่มีชื่อเสียงอันดับต้นๆของสหรัฐอเมริกาในในเรื่องวิตามิน-อาหารเสริม Natrol Cholesterol Balance Beta Sistosterol ใช้เพื่อบำรุงหัวใจ ควบคุมระดับคลอเรสเตอรอลให้อยู่ในระดับปกติ และทดสอบมาแล้วด้วยสูตรพิเศษได้ผลลัพธ์ที่ดีเยี่ยม

From the Manufacturer's Label:
Natrol® Cholesterol Balance is a dietary supplement that provides Beta-Sitosterol and other Phytosterols (plant sterols), which help maintain healthy cholesterol levels already in a normal range when combined with a healthy calorie reduction and exercise program.†
Beta-Sitosterol is a plant substance similar to cholesterol. It helps reduce cholesterol levels by limiting the amount of cholesterol that is able to enter the body.
Size/Form: 60 Tablets
Directions: Take 2 tablets, three times daily, preferably with a meal.
Please consult your healthcare professional prior to use if you have or suspect a medical condition, are taking prescription drugs, or are pregnant or lactating.
Helps maintain healthy cholesterol levels that are already in the normal range.**
The natural choice for cholesterol maintenance, a member of a group of plant-derived compounds known as phytosterols, beta sitosterol helps maintain cholesterol levels that are already within a normal range. Natrol's cholesterol balance tablets feature a synergistic phytosterol complex, providing 120 mg of beta sitosterol per tablet. No yeast, wheat, milk, egg, glutens, artificial colors or flavors, added sugar, starch or preservatives. Natrol makes this product in the U.S.A.
คำเตือน
ผลิตภัณฑ์ ดังกล่าวข้างต้นไม่ใช่ ผลิตภัณฑ์ที่จัดว่าเป็นยา จึงไม่ได้มีสรรพคุณในการรักษาโรคใดๆได้ และการได้รับสารอาหารต่างๆควรได้จากการบริโภคอาหารหลักที่หลากชนิด ครบทั้ง 5 หมู่ เป็นสัดส่วนที่พอเหมาะ ผลการใช้อาจให้ผลที่แตกต่างกันในแต่ละบุคคล ควรเก็บไว้ในที่ร่มให้พ้นแสงแดดและความร้อน และ โปรดอ่านคำเตือนบนฉลากผลิตภัณฑ์หรือเอกสารกำกับผลิตภัณฑ์ก่อนใช้